"ENVIRONMENT IS THE INVISIBLE HAND THAT SHAPES HUMAN BEHAVIOR" ~JAMES CLEAR, AUTHOR OF ATOMIC HABITS
Do you find productivity in your workplace challenging? Do you feel some tasks take your team longer than expected? It can be frustrating to feel like productivity is lacking, and your workspace may be a contributing factor as to why your productivity is low.
Being mindful of your workspace can help you create positive habits in your work environment. As you go through your workspace, notice the cues around you. A cue is a piece of information your senses of sight, sound, smell, taste, and touch recognize in your environment that triggers your brain to predict a reward. Your work area could be creating cues that limit your productivity, instead of boosting it. Even if you did not create your workspace, here are some ideas for things you can add to your space to keep you productive during work time:
Vision Boards: Creating a vision board helps you bring your goals and ideas to light, instead of being a thought you push in the back of your mind, or maybe even hidden in a journal. You can also create a team vision board to support a goal your team is trying to achieve, with the steps needed to take to reach that goal. Have each team member contribute something to the board, so the entire team can feel inspired to reach that goal.
Declutter: Having a workspace that is clean and organized can help keep your stress levels low and your mind clear, so you can focus on the tasks you need to work on. 
Limit Distractions: Creating a space with limited distractions can help you stay focused, especially on tasks which requite more tenacity. Try leaving your phone on Do Not Disturb or in the other room, keeping your office door closed when you need to focus on a task. 
Keep Your Workspace, ONLY Your Workspace: By limiting non-work related tasks at your desk, the more your mind creates a habit that your workspace is where work happens. Avoid eating lunch or checking social media in your work area. 
Different Spaces for Different Tasks: Creating zones for different styles of tasks can help you stay focused on whatever you're working on. Keep your scheduling and clinical tasks near your computer, while maybe you find another table to work on paperwork or come up with creative ideas outside.
Block Schedule: We cannot take care of others if we are not taking care of ourselves. Plan your day before the day begins, while also making sure to add a block of time to take care of yourself. Schedule times for when to check emails, so they do not end up consuming your day.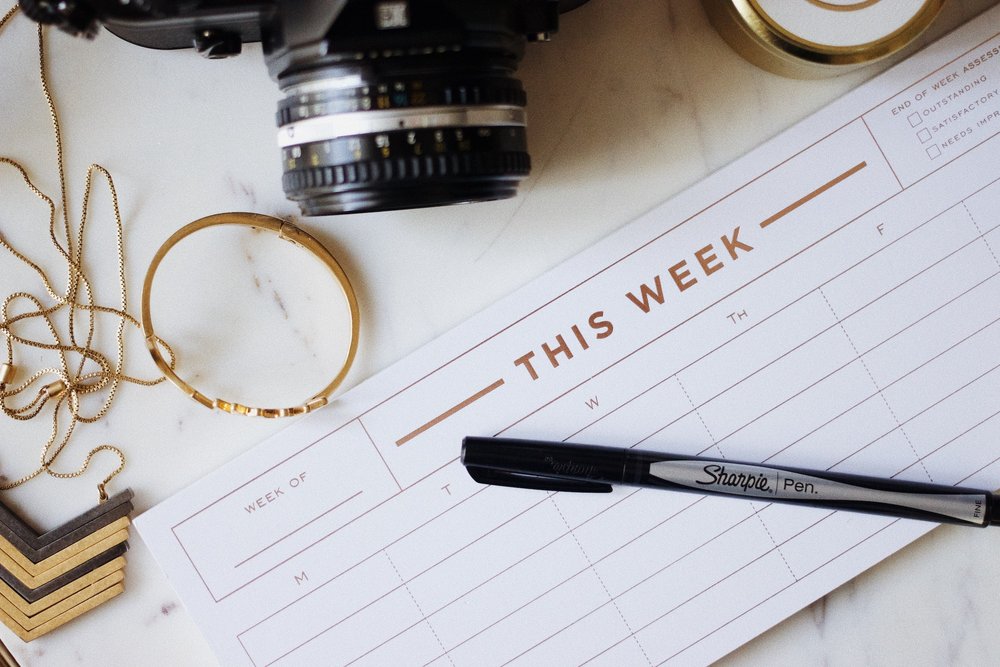 White Board: Write your top 3-5 daily or weekly tasks on a white board. Whenever you are feeling unsure of what to do next, you can always look at the top items you need to get done.
Take charge of your workspace, so you can be the leader of your productivity.